Candle Strength Indicator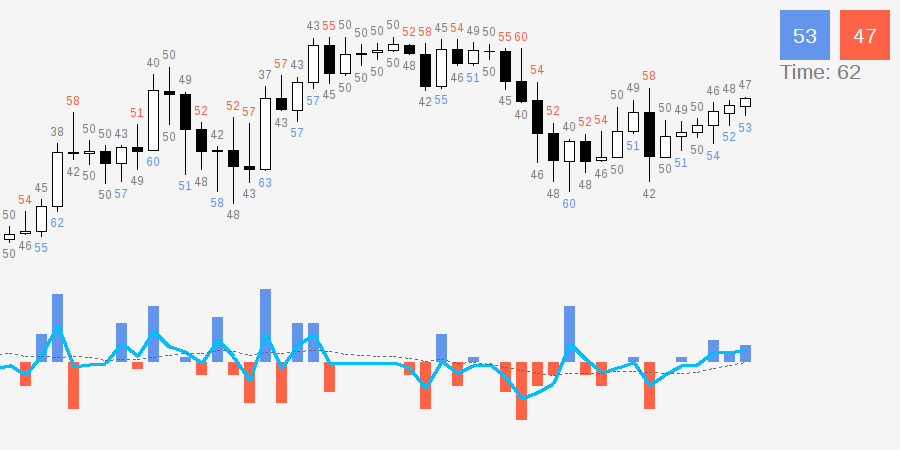 Get the Candle Strength Indicator!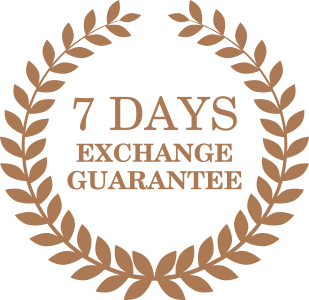 About the Candle Strength Indicator
The Candle Strength Indicator determines base on the candle formation, the percentage of chance in which direction the next candle will go.
The 2 boxes on the right above corner will show you the strength of the current candle in real time. Just below, the time until the next candle opens.
The histogram helps to visualize the strength of each candle. Its 2 moving averages show the average of the candle strength, which helps you to detect trends and take only the trades with the highest probability.
In order to not miss strong candles, the indicator sends notifications directly to your email account or smartphone few seconds before a new candle opens.
How to trade
You basically want to take a trade few seconds before or after a new candle opens if the current candle strength is relatively high and correlates with the current market trend.
If for example the current candle strength is 64% bullish and 36% bearish, the next candle will probably go up.
Parameters
Fast
The averaging Period of the Fast MA in the Histogram
Slow
The averaging Period of the Slow MA in the Histogram
Smooth
The value of the smooth factor for the candle strength. Should be between 0 and 3.
Display only Values above x
Hide all numbers with a value less than x.
Show opposite Values
Hides the opposite numbers if set to false.
Max Bars
Define how many candles back the Candle Strength Indicator should start to display.
Notifications
Seconds Left
Define how many seconds before the current candle closes, you want to receive a notification.
Min Value
Only get notified if the candle strength is above this value.
Send Alert
Displays Alerts in Metatrader
Send Email
Sends you an email
Send Push Notification
Sends you a push notification to your Metatrader mobile app
Example of use
On the picture below the indicators shows only values above 65. The smooth is set to 1.5.
In the small uptrend movement on the screenshot, you can see that the 2 moving average are above the zero line showing an uptrend, which is a good signal to go long. You would want to place a market order or a pending order on the high of the candle.
About the Demo version
The demo version works only on EURUSD and does not include the notification functions.
More about the Candle Strength Indicator
You can install the Candle Strength Indicator on limitless demo and live accounts.
The license of every Metatrader Indicator you download is time limited, but you can re-download newer versions any time in your purchase history.